Discover The Latest Infor WMS Release In This 60 Min Webinar

Thursday 1st of December 2016 at 10:00 a.m. CET Time
In just 60 minutes, you will be pre­sen­ted to the various func­tio­na­li­ties which make Infor SCE – Infor WMS one of the top WMS pro­ducts in the world.
Join us along and acquire
Join us along with Natha­lie Lopez and Hus­sein Naim to dis­co­ver how Infor SCE can help you :
Increase your Order Fill Rates

Trace your inven­to­ry from end to end

Increase labor productivity

Maxi­mize your picking accuracy

Opti­mize ware­house space utilization
Who Should Attend
This webi­nar is direc­ted to Sup­ply Chain Mana­gers, Logis­tics Mana­gers, Ware­house Mana­gers, IT Mana­gers who are loo­king to mini­mize their ove­rall ware­house costs and increase their profits.
Course Fees
Free Webi­nar Regis­ter now
About the speaker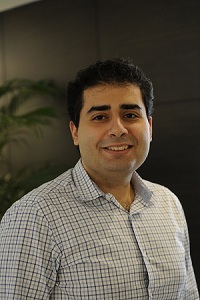 Hus­sein Naim Senior Consul­tant
Hus­sein has more than 9 years of expe­rience in the Sup­ply Chain field as Senior Sup­ply Chain Consul­tant, and has wor­ked on some of the lar­gest sup­ply chain imple­men­ta­tion pro­jects in Europe, Middle-East, Afri­ca, Aus­tra­lia, and Asia for com­pa­nies such as Isu­zu Motors, UTi World­wide, Agi­li­ty Logis­tics, P&G, Pep­si, Coca-Cola, and Bridgestone.
Share the post « Dis­co­ver the Latest Infor WMS Release »